Its year end and Yale is doing another promotion.
This time with purchase of either YDM 4109 or YDM 3109, you will get a fire-safe YFM-420-FG2 FREE [Worth $699]!!
Click Image for larger view
By far this is the most attractive offer base on previously the best value was YDR4110 @ $688.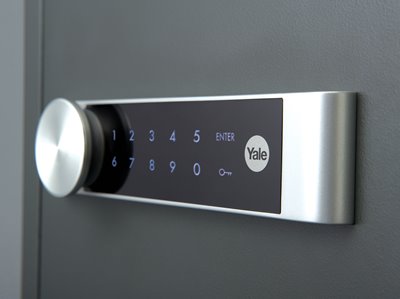 Note: Safe is self-collection from another vendor @ their Kaki Bukit Warehouse
Collection of safe can only be done after installation of YDM 4109 or 3109. Thus buying for later installation is not allowed.
This premium fire-safe is very heavy [36Kg], so we have negotiated with vendor to offer delivery service @ $50 per trip island wide, While delivery + installation @ $70 per safe.
However, this time round, Gifts are extremely limited. Thus explains the shorter promotional window.

We expect this deal to be fully redeemed within the first week. Thus to offer the best for our customers we are accepting pre-orders from now till 2 Dec or for the first 50 units..
Simply email to enquiry@contatdecor.com with following:
Subject : Pre-Order Yale year end promo

Name :
Contact :
Intended Installation Date: Latest by 7 JAN 2012
Yale DDL : YDM4109 or YDM3109
Details of Products:
Video Demo
Yale YDR 4109
:
Video Demo Yale YDR 3109 :